Marcus & Marcus
MARCUS & MARCUS 3-STAGE PALM GRASP TOOTHBRUSH SET
Sale price

RM 48.00

Regular price

RM 48.00
Free shipping within Malaysia
Share
3-STAGE PALM GRASP TOOTHBRUSH
Marcus & Marcus 3-Stage Palm Grasp Toothbrush Brush Set was designed with little hands and little mouths in mind.
This Toddler Toothbrush is the perfect training tool for little ones before they move on to our Kid's Oral Care Sets. The round palm grasp is designed for your little one's developing vice grip and the small brush head is perfect for little mouths. The extra soft nylon bristles are cut in a convex shape for the best care and comfort of little teeth. Our Palm Grasp Toothbrush features a three stage system to grow with your little one. Stage 1 is the short brush with the protection shield. Stage 2 is the long brush with the protection shield. Finally, Stage 3 is the long brush without the protection shield.
Age:
12M+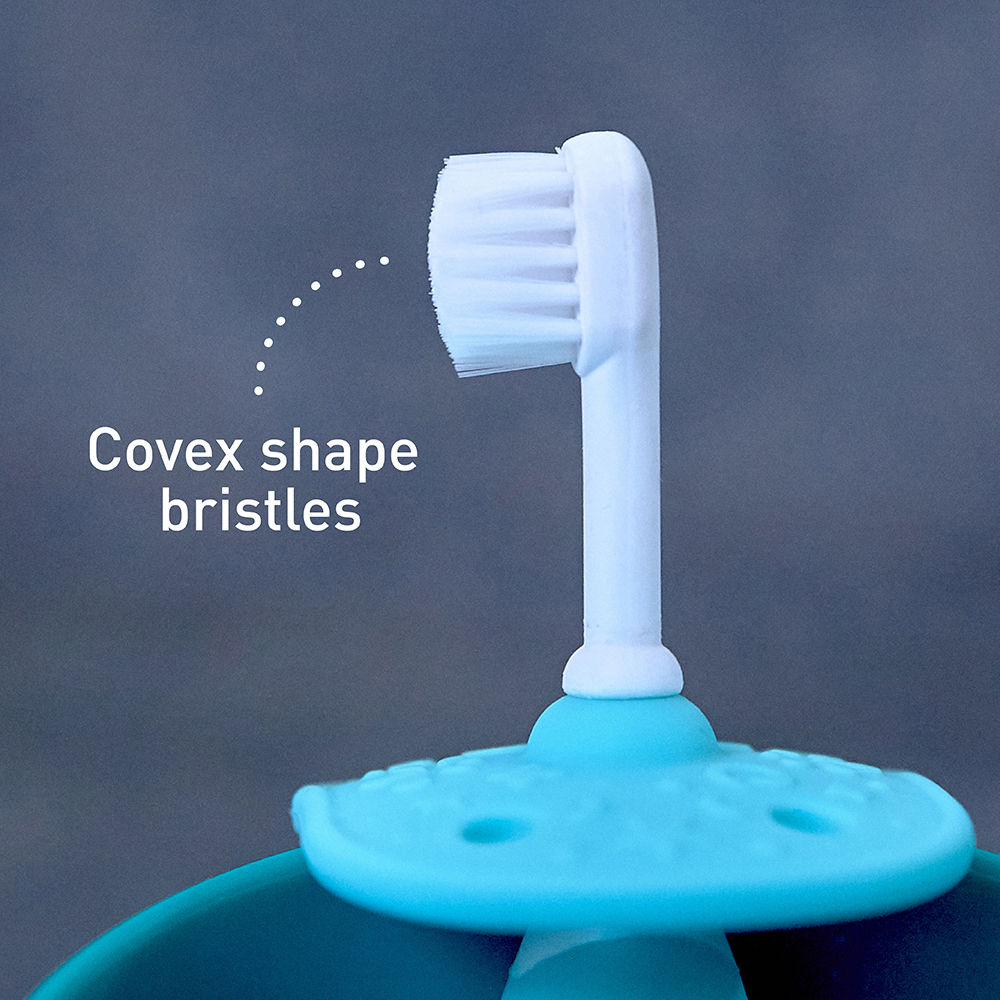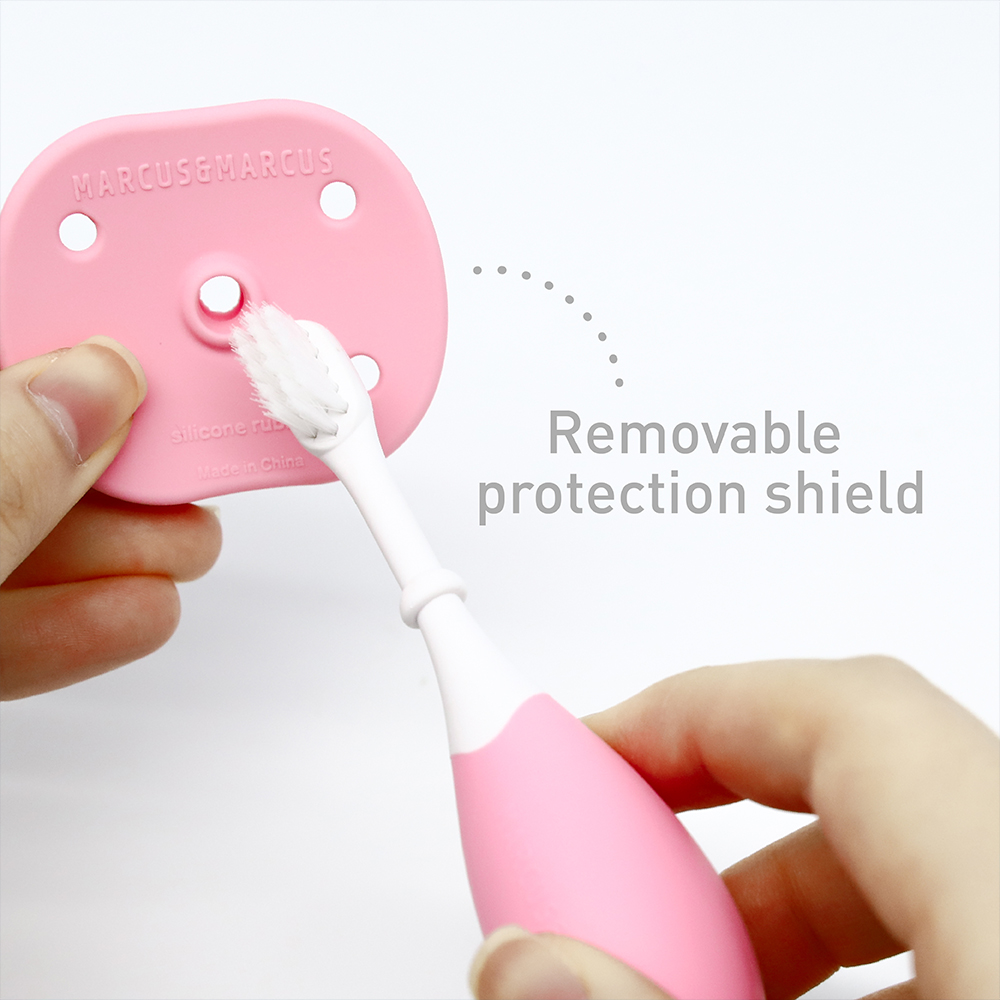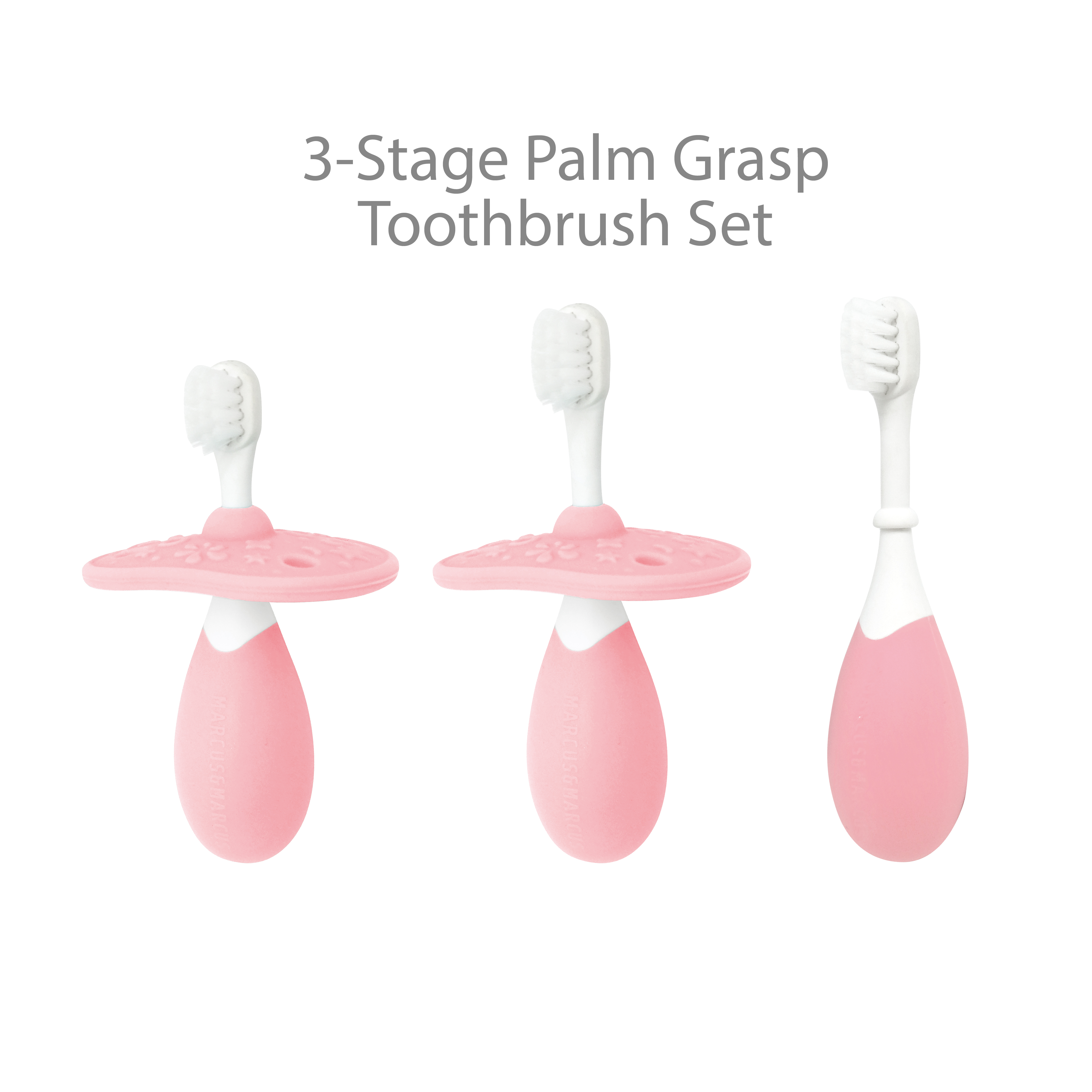 Features:
Palm grasp design for kid's developing vice grip
Removable protection shield to prevent baby putting too deep into the throat
Effective convex shape with soft bristles for scrapping off the dirt on the grooves of molars
Suitable toothbrush head size for kid's on different stages
Cleaning & Care:
Do not bleach, microwave or steam sterilise
Dentists recommend to replace toothbrush every 3 months or sooner if toothbrush head looks worn.
Product Size:
Toothbrush: 4426 x 24 x 90 mm, 26 x 24 x 10 mm
Protection Shield: 54 x 43 x 12 mm
Material:
Toothbrush: PP, TPE, nylon
Protection shield: silicone rubber